New CD Releases by our CJA Network Members!
Pat Coil - "Bird House"
Jazz Pianist/Composer Pat Coil has a wonderful new CD recording of his jazz sextet featuring original compositions ranging from hard bop, soulful ballads, contemporary jazz, and Latin/jazz. Musicians/instruments include Jim White - drums, Craig Nelson - bass, George Tidwell - trumpet, Barry Green - trombone, and Mark Douthit - sax, and Pat on piano. For more info/hear samples visit here!
Ron Brown - Featured musicians include: Kirk Whalum, Jerry Paters, Tim Kepler, , Makeda, Doc Powell, and Jon DeCuir.
For more info/hear samples visit here!
Louie Bellson - "Louie & Clark Expedition 2"
Louie's new CD marks the historic reunion of legendary drummer Louie Bellson and trumpeter Clark Terry. Expedition 2 is more than an encore or swan song for the robust 83 year-old Bellson and 87 year-young Terry; it is, indeed, a celebration of life and a musical tribute to big band! For more info/hear samples visit here!
Patty Peterson - "Blessings"
Patty and the incredibly talented Peterson family have a new CD entitled "Blessings" which includes Jeanne Arland Peterson, (the matriarch of the family), Linda Peterson, Patty Peterson, Billy Peterson, Ricky Peterson, Paul Peterson, Russ Peterson, Tommy Peterson, Jason Peterson and eight of the third Peterson generation! To hear samples visit here!
Cyrus Chestnut - "Cyrus Plays Elvis"
The elegant, spacious, fluid piano stylings of Cyrus Chestnut seem a strange outlet for the simple, rough-and-tumble country-pop songs of the King, but magic happens on this 2007 release "Cyrus Plays Elvis". Cyrus Chestnut (piano, Fender Rhodes piano) Mark Gross (soprano saxophone, alto saxophone) Dezron L. Douglas (bass guitar) Neal Smith (drums). For more info/hear samples visit here!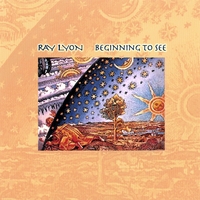 Ray Lyon - "Beginning To See"
Jazz pianist Ray Lyon has a new CD release which expands the palette of contemporary jazz styles found on his earlier works with a diverse and eclectic mix of instrumental and for the first time includes vocal music. Make sure you read Ray's review in the March 2008 issue of Jazz Times! Joining Ray are guest appearances by saxophonist Ed Maina, and drummers Jonathan Joseph, Jonathan C. Genck and Mark Griffith. For more info/hear samples visit here!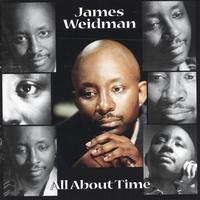 James Weidman - "All About Time"
Vibraphonist Jay Hoggard, Bassist Ed Howard, drummer Marcus Baylor and singer Charene Dawn join Weidman on "All About Time", a CD on which Weidman's lyrical and soulful playing really shines. Whether he's playing with the full ensemble "Memories of You", or solo piano, as on Monk's "Ugly Beauty", the sure-footed set of standards and originals this CD has plenty of great jazz to enjoy and savor! For more info/hear samples visit here!

Nelson Boschman - "Keeping Time Vol. 2".
Jazz Pianist Nelson Boschman has a new CD release The songs in this recording correspond to the season of the liturgical year (also known as the "church year" or "Christian calendar"). The songs are written and/or arranged by Nelson Boschman. The CD features 'straight ahead' jazz music with Nelson's Trio. For more info/hear samples visit here!
Rich Severson - " The Wes Side Of Haven"
Guitarist Rich Severson has a new CD " The Wes Side Of Haven" with the group JAZZ 3:16. Rich Severson is on guitar, Todd Johnson on 6 string bass and Gary Newmark on drums. The CD features both originals and great jazz standards. Enjoy the energy and spirit of this jazz power trio. Tracks include: The Wes Side of Heaven (original by Rich) * Stella by Starlight * Four * Fried Pies * My Beloved * Goin' Home (two originals by Todd Johnson) * Autumn Leaves * Meditation * Au Privave * Shadow of Your Smile and Satin Doll. For more info/hear samples visit here!
David Mora's debut CD "The CD contains an eclectic mixture of Jazz, Straight or Latin, Brazilian, Rumba, R&B, Funk, Blues and Spirituals. Guest musician's on "Conga Love" include Alex Acuna, Acuna's daughter Regina on vocals, Justo Almario, Joe Rotundi, John Pena, Bobby Rodriguez, Francisco Torres, Victor Pantoja, and Bobby Loya. For more information and audio samples visit here!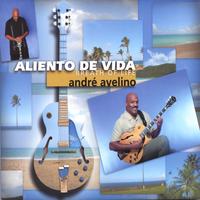 Andre Avelino - "Breath Of Life"
Guitarist Andre Avelino has a new CD release - "Breath Of Life" which is an instrumental potpouri of praise via rhythms of the African Diaspora as expressed in the Carribbean / Latin America, Bomba Sica, Samba, Cha Cha featuring some of the most sought after musicians of Puerto Rico and U.S.A. Hear audio samples here!
Christian Jazzers Celebrate Their Musical Gifts!