( For our past issues visit here )
Network Newsletter Spring/Summer 2008
CJA Network Featured Interview:
Legendary Composer/Arranger Ralph Carmichael. Ralph Carmichael is truly a pioneer and leader in the field of Christians who write, arrange, record, and play jazz! Over the span of his career, Ralph has written and arranged tunes for Nat King Cole, Ella Fitzgerald, Bing Crosby, Rosemary Clooney, Perry Como, Jack Jones, Debbie Reynolds, Peggy Lee, Roger Williams, and was instrumental in promoting the musical careers of Andrae Crouch, the Winans, Walter and Tramaine Hawkins, Bryan Duncan and many others.
In 1990, Carmichael served as musical director for The Young Messiah, the highest-grossing Christian musical tour ever mounted during the latter part of the decade. After the Young Messiah Tour, Carmichael returned to the big band format and recorded a number of CDs containing jazz arrangements of popular gospel tunes with, "The Ralph Carmichael Big Band" on the Brentwood label. He won a Dove Award for "Instrumental Album of the Year" for his 1994 release, "Strike Up the Band". In recent recordings he has returned to the music of the jazz swing era with several recording projects including 1999's The Big Band Gospel Classics and Big Band Christmas.
In this recorded interview/conversation Ralph shares his thoughts on jazz, arranging, flunking music theory in high school, the importance of swing, syncopation, playing jazz in church, and the spiritual connection between God, creativity and music. Listen/download the interview here! >>>
Touched By A Drummer!
Divine Nobodies: Shedding Religion To Find God- (and the unlikely people who help you) - Jim Palmer
Prepared to be inspired by this entire chapter from Jim Palmer's book, "Divine Nobodies"! Jim has written a very thought-provoking book and you will be encouraged, uplifted, and energized!!.
The story is based on Jim Palmer leaving his very successful Pastorate of a large and highly visible church because of his getting a Divorce while being the pastor. This leads him on a spiritual journey and one of the "nobodies" that God uses to minister to him is a jazz drummer from Vermont (where Jim goes on a retreat to sort things out and get direction.) Read it here!
Food for the jazz soul -
CJA Member Keyboardist/Producer Eric Copeland has written a very thought provoking article entitled "The Fame Drug".
"Probably the biggest hurdle that creative folks have to deal with is...fame. Now everyone will say they don't need to be famous. Especially in Christian music, artistic endeavors for the church, or just satisfying our creative souls, we like to think we're doing it for the "right" reasons. But there is always that little "what if" in the back of our minds. That little voice that says, "what if this becomes BIG!!!"

Some nights laying wide awake in bed, or during the day driving to work in the car, we allow ourselves to daydream a bit and think..."What if somebody really likes this, or it becomes the next Myspace/Youtube/NextThing sensation and millions of people love it, and I get a big deal with a really large..." Then your spouse turns over, or the light turns green, and we're back to the real world. And the real world kind of depresses us a bit more as if penalizing us for being so silly. Why? We were just feeling the effects of the Fame Drug"...
___________________

_________________

For other articles exploring the connection between God, creativity, spirituality, and jazz visit here!
Celebrate and promote jazz in churches!
Attention all artists, musicians and newsletter subscribers! Ask your pastor or church to have a jazz concert, jazz worship service, or Jazz vespers service at your local church! Tell them about your ministry playing jazz to the glory of God! If you are a fan share with your church your love for jazz and favorite CJA network artists - and how to contact them for an engagement! Promote jazz music in the sanctuary!!
______________________Help Keep Jazz Alive!______________________
Play Jazz, record jazz, write and arrange jazz, listen to jazz, teach jazz, promote jazz education, read about jazz, attend jazz concerts, and celebrate and savor the gift of jazz music wherever you are!
Recording a CD project???
Need musicians or producers for a recording project? Then seriously consider contacting and using our network artists! The majority of our artists are seasoned veterans as studio session musicians, producers, and arrangers. Many of them have their own studios and are experts in laying down the tracks you need! With new technology you can hire an artist from anywhere to do the work - you don't have to live in the same area at all anymore! Visit the CJA Network directory to contact your favorite Christian Jazz Artists here!
CJA Network New Members Spotlight
We Welcome New Members To Our Network!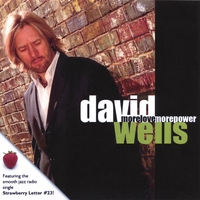 David Wells
David Wells is a gifted Fluglehorn/Trumpet player from a small town in West Virginia. He made his professional debut at the age of thirteen. Heavily influenced by Louie Armstrong, Herb Alpert, and The Tijuana Brass, David has evolved into an instrumental soloist with the capability of reaching his audiences on an intimate level.

Wells has celebrated his musical gift with the release of six CDs and with approximately 200 shows per year. In 2006, the release of "More Love, More Power," brought national acclaim on smooth jazz radio stations.

Jazz show host Larry Hollowell speaks highly of David's ability - "David's' soaring trumpet carves riveting melodies...Wells' facility on his horn is masterful, to say the least. His tone is boldly exciting and immediately engaging". In 2007, David was a guest on the national television show "Studio Jams" on the BET Network.

David has a new CD Release, "Friday Afternoon". a collection of original instrumental pieces which reaches out and touches the listener's heart. For more info/hear samples visit here!
Excellence in harmony, spirit, and performance depicts the lush musical style of The Voices of Lee. Since their debut in September '94, their intense musical focus has captivated audiences worldwide. Directed by Danny Murray, this seventeen-member group is characterized by their unique variety of lush acapella jazz vocal harmonies, high-energy patriotic numbers, fun-filled audience participation, as well as heart-felt gospel favorites. The Voices of Lee have appeared on "Good Morning America", as well as in some of America's most noted churches and cities across the nation. Under the direction of Danny Murray the Voices Of Lee have blossomed into one of America's premier jazz acapella vocal groups. Murray has coached collegiate-aged musicians for over 25 years at Lee University in Cleveland, Tennessee. Danny is a veteran choral clinician who brings practical instruction, humor and lots of heart to inspire singers to develop, present, and celebrate their musical gifts with excellence. For more info/hear samples visit here!
Guillermo Guzman
Guillermo Guzman has been making music for over 30 years. He has played bass professionally in the studio, film, tv, and on stage, with his own bands and with well known pop, jazz, Latin and world music artists. A native of Bogota, Colombia where he started his musical career, Guzman came to the United States in October 1976 where he lived and work with several bands in the New York City before moving and settling in Los Angeles, CA. in 1978. He played bass for "The Tony Orlando Show", as well as numerous appearances on "The Johnny Carson Show", The Merv Griffin Show, The Mike Douglas Show.. He has played or recorded with Aretha Franklin, Billy Preston, Adam Sandler, Rita Moreno, Captain & Tenille, Nelle Carter, Stephen Stills, Felix Cavalieri, Jose Feliciano, Melba Moore, The Beach Boys, The Platters, Chick Corea, Burt Bacharach, Dionne Warwick, Juliet Prowse, Tolu, Tommy Walker, Ricky Martin, Tito Puente, Celia Cruz, Michelle Greene, Luis Perico Ortiz, Alex Acuña, Pete & Sheila Escovedo, and many others. Guzman has a brand new CD, "Hymns To A Different Drum".
The CD is a collection of instrumental hymns performed with excellence and creativity, for a great listening experience. This unique collaboration of talents will take you on a journey trough music that draws on elements of jazz, Brazilian, Colombian, Puerto Rican & Afro Cuban rhythms, blended together to bring these traditional songs to the beat of a different drum. The recording features Justo Almario on Saxes and flute, Rique Pantoja on Piano, Keyboards, & Guitar, Walter Rodriguez on Percussion, and Guzman on Bass. For more info/hear samples visit here!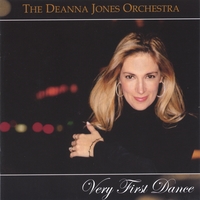 Deanna Jones Orchestra
As one of New York's premier bands, The Deanna Jones Orchestra has performed at thousands of special events and celebrity functions. With fans ranging from Michael Douglas and Catherine Zeta-Jones to Jimmy Buffett and Geraldo Rivera, you know that they must be something special to appeal to the sophisticated listener. It's not difficult to understand their success; collectively, the credits of individual band members reads like a veritable "who's-who" of the music industry.
The Deanna Jones Orchestra has performed with Blood Sweat and Tears, Buddy Rich, Dave Valentin, Tower Of Power, Whitney Houston, Tony Bennet, Maynard Ferguson. Wynton Marsalis, and many others.
"Very First Dance" features all-original music in a wide variety of jazz styles. Superbly written by vocalist/bandleader Deanna Jones and producer/keyboardist Mark Falchook, whether your taste is for traditional swing or smooth jazz, funky or romantic, latin or big band, The Deanna Jones Orchestra's "Very First Dance" is a creative adventure that deserves a home in your Jazz CD collection! For more info/hear samples visit here! Deanna and the Band are currently in the studio working on a new CD "Feels Like Sunday"!
Richard Maegraith
Richard Maegraith has been described as a musician of many hues. His versatility on both alto and tenor sax, as well as flute, sets him apart.

However it is the warmth and beauty in his tone that first captivates so many. This in-demand tenor player has performed with the finest jazz, latin and world music artists and ensembles including the James Morrison Big Band, Dan Barnett, The Black Sorrows, Wonderbrass, the Sydney All Star Big Band, Mike Nock's Young Lions, the Java Quartet, James Muller, Margaret Urlich, Tom Burlinson, Rachel Gaudry, Jeff Duff and Lily Dior.
Richard was a finalist in the James Morrison National Jazz Scholarship 'Generations in Jazz' and was also nominated for outstanding achievement in the Young Australian of the year Award. He holds a Masters of Music (performance) from The Sydney Conservatorium of Music for which he was awarded a scholarship.
As well as recording with numerous artists, Richard also heads up his own ensembles, the Orghan-um Trio, the Richard Maegraith Band, and Lotsa Leslie.
His latest CD is, "Free Running". To hear samples visit here!
"The compositions are well orchestrated, sometimes smoothly and melodic, yet each one contains richness and great jazz substance. This album is without a doubt appealing and heartily unique. Maegraith reaches a fusion of deep melodies and guides us into an interesting contemporary jazz trip coupled with tons of artistry and groovy spaces...Jazz Review.com
Dave Corsello -
Dave Corsello is a jazz guitarist and composer . Dave received his B.A. in Music Education in 1986 from Jersey City State College where he studied classical guitar with Joe Owens.. Over the years Dave has had opportunities to play in a variety of settings including small and large jazz ensembles, pit orchestras for numerous local productions and off Broadway production, a Brazilian guitar trio, chamber ensembles, as a classical soloist, and in rock/pop bands. Dave also plays the trombone and baritone horn.
Dave has performed, recorded or jammed with Randy Becker, Harold Danko, bassists Harvey S., Kermit Driscoll, Andy McKee, Ed Schuller, Brad Jones and Dominique DiPiazza, pianists Rave Tesar, Mark Adamy, Ilya Mazlov and Harry Miller, trumpeter Vinnie Cutro, drummers Thierry Arpino, Don Guinta, Ray Levier and Don Gardner, guitarists Joe Owens, Vic Cenicola, George Hodnett, Wayne Farley, Scott Sherwood, Kevin Lutke and John Diaz, producer Plink Giglio, vocalist Sheila Jordan, and multi-instrumentalist Dave Edwards.
Dave's first original Jazz recording is currently in production to be released shortly. Dave currently plays guitar and bass in the worship band at his church and with the NJ band Oracle. For more info/hear samples visit here!
Jazz Is Alive and Well!
Christian Jazzers Celebrate Their Musical Gifts!
Micheal Ripoll - the guitarist recently has very busy with appearances across the country with his own band and with Kenny "Baby Face " Edmonds. Also a special performance at Kimbro's Cafe in Franklin TN with Richie Pena - drums, John Santos - percussion, Danny O'Lannerghty - bass, and Michael Whittaker - keys.
Patty Peterson - Patty recently appeared in concert with TC Jammers and special guest Jazz Pianist Bobby Lyle at the Dakota Club/Restaurant. Patty also was in concert with the Peterson family at the Jazz Bakery. Tune into Patty Peterson and Amy Yasbeck-Ritter ( widow of actor John Ritter) on Sirius Satellite Radio - The Doctor Channel - 114. They will be discussing Aortic Dissection, the importance of being diagnosed correctly and the protocol used to diagnosis Aortic Dissections VS a Heart Attack. It is the mission of Patty and Amy to raise awareness to both men and women in order to save lives from this potentially deadly cardio-vascular condition. More On Patty here!
Peggy Duquesnel - has a new CD "Show Me Your Way". The new CD reveals Peggy's eclectic background in jazz, pop, Latin, gospel and the classics. Her unique blend of songwriting, piano improvisation and smooth vocals shine in both intimate and lively arrangements, featuring top-notch studio musicians and world-class background vocalists. For more info/hear samples visit here! She also will be in concert at the Kobe Bistro Jazz Club in Seal Beach, CA on July 10, and at the Concordia University Concert on the Green 1530 Concordia University
Irvine, CA on August 3, 2008.


Deanna Witkowski - has been keeping very busy working on finishing her new CD "From This Place". Joining her on this recording are Donny McCaslin, John Patitucci, and Scott Latzky. Visit here to hear excerpts from four (still unmixed) tracks, or click here to hear a piece called Christ the Light. More Info at: www.deannawitkowski.com
Justo Almario - Saxophonist Justo Almario recently was featured in the Kung Fu Panda original musical score, Co-Written By Hans Zimmer & John Paul. Justo was also featured on the recently released documentary Cachao: Uno Mas and talks about his friendship with Israel Lopez "Cachao"- an unforgettable story!
Jeff Newell - Jeff Newell's New-Trad Sextet was recently in concert at the Brooklyn Music School Faculty Concert, 126 Saint Felix Street, Brooklyn NY. Jeff combines the instrumentation of a New Orleans brass band and an electric R&B group, his free-wheeling ensemble brings its infectious rhythm and joyful humor to American music from John Philip Sousa to The Dirty Dozen Brass Band with a few hymns thrown in on the way. Jeff Newell-saxophone, John Bailey-trumpet, and Alan Ferber-trombone. More on Jeff Newell here!
Randy Bernsen - Randy has been keeping very busy with engagements at the Van Dyke Cafe, the Shizen Japanese Cuisine restaurant, and appearances at the at Peacock Park in Cocunt Grove( South Florida's hippest and longest running outdoor food and jazz festival) For more on Randy visit here!
Chuck Marohnic -
In May Chuck appeared at the Interim Church Ministers Conference in Baltimore, MD where he played in two worship services and held a clinic on Integrating Jazz and Improvised Music into Worship. In June the pianist was the featured musician for the Iowa United Church of Christ State Conference. Chuck is also working on several new playalong church recordings with Jamey Aebersold, including a new Christmas version. More on Chuck
here!
Jim Martinez - the jazz pianist is keeping very busy with Oscar Peterson tribute concerts and various jazz praise events at churches throughout California including an appearance at the Carmel Jazz And Blues Club and at the Sacramento Traditional Jazz Festival. Jims has a 10 minute video clip on YouTube from his Oscar Peterson Tribute he did in Carmel, CA last year. Check it out here! Jim has also been busy recording a new CD JAZZ PRAISE IV and although it's not finished yet, you can listen to a full song with guests Roy Hargrove & Christian McBride on my MySpace page here!
As you can see our network artists are keeping very busy - to the glory of God!
CJA Network Resources!
All the charts and resources you need to play more inspirational jazz in church, concerts, and studio!
Big Band, and various ensemble arrangements by Ralph Carmicheal, Chris McDonald, Chuck Marohnic, John Carlson, David Arivett, Jeff Anderson, Louie Bellson, Denver & the Mile High Orchestra, and many others can be found on the Christian Jazz Charts page located here!
Attention drummers!
Join Alex Acuna as he takes you on a journey from his homeland in Peru to high-profile "A" list session drummer. He also reveals his very favorite rhythms and demonstrates how they apply to drum set and any drumming vocabulary. Must see performances with his new Jazz group featuring Abe Laborial Sr., Patrice Rushen and Gusto Almario, as well as Alternative Latin Rock group Kinky make this DVD entertaining and informative. Well over two hours of total content are filmed in High-Definition and Digital Surround. To purchase visit here!

All the Jazz Educational resources you need to take your music to the next level are just a click away!
Visit the Jazz Ed Page for
· Theory
· Harmony
· Jazz Vocals
· Instruction All Instruments
· Transcriptions
· Charts
· Books
· Software
· All Styles Of Jazz
· Kids Jazz/Curriculums
Two highly recommended articles on jazz recently posted on our Jazz Articles Page
From Chart To Reality: The Editorial Role Of The Pianist In a Big Band Setting
Smooth Pizzazz Radio! No "Snooze Jazz" Allowed!!!
Smooth Pizzazz...Jazz with Pizzazz! Just a few clicks away is an internet radio station containing nearly 500 tracks from top jazz artists. Broadcasting all over the world 24/7 Smooth Pizzazz has the most complete collection of jazzed up hymns, sacred jazz, and spirituals you will find anywhere! Its free so what are you waiting for? More info here!
"Just imagine: a joyful Jesus! Haven't we had enough of grim religion?"
Celebrate Today And Be Jazzed!!!